What we told our friends this week really changed how they search for things in noforeignland so we thought we would share it with you in this article.
What our friends needed to do:
Our friends were faced with the challenge of refilling their propane gas tanks and were searching for a location near an anchorage that would provide easy access to shore via a dinghy dock.
They were uncertain of how to go about finding such a place. Here's the advice we offered them:
1. Open the map filters
Map filters allow you to remove all the clutter from the map and focus on what you need to find.
In the app, the map filter button is in the search bar at the top of the screen (see picture below). When using the website, you can find this button, along with the other map control buttons, on the right of the screen.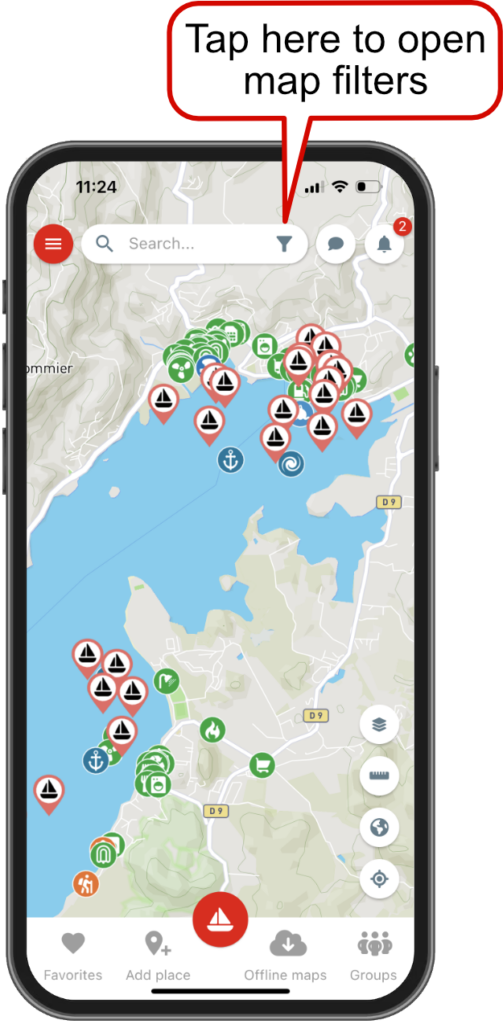 2. Select what you want to see
Our friends needed an Anchorage, with a Dinghy dock, close to a place where they could refill their Gas/Propane tanks, so they selected the following filters: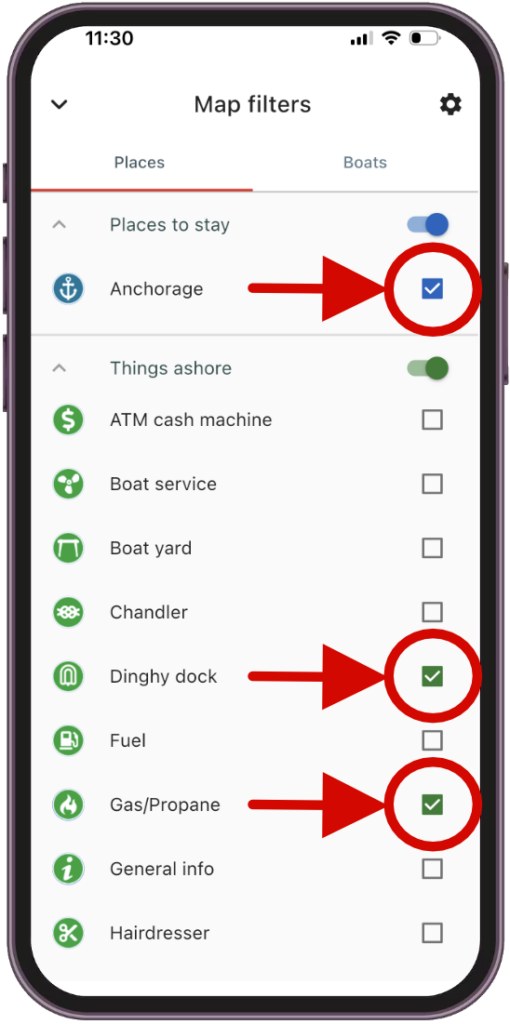 3. Find the perfect place
Now, when they viewed the map, only the relevant markers were shown so it was easy for them to see where to go: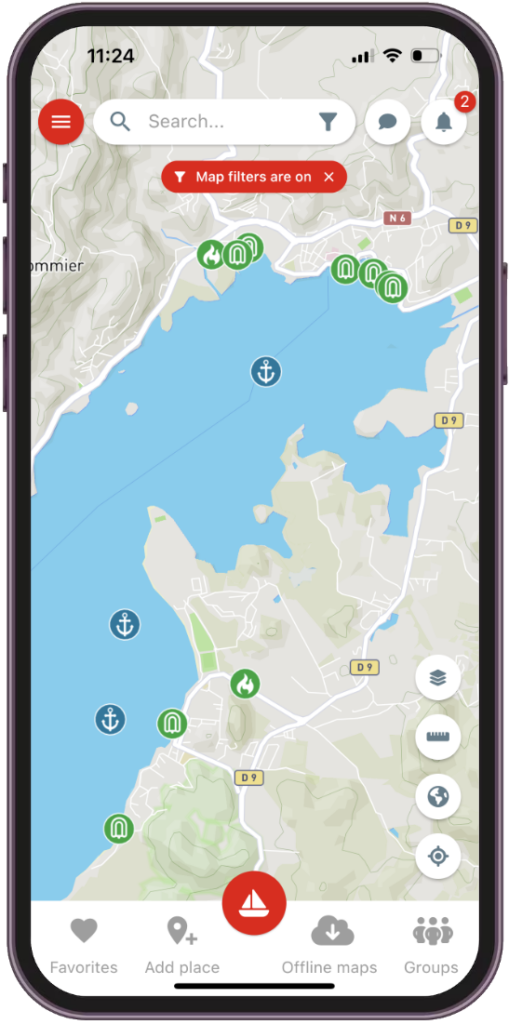 They tapped the Gas/Propane marker for their preferred location to open its details page and to find their contact details. Then, after making a quick call to check they would be open, they headed ashore to fill their tanks.
You could use the same technique to find any combination of markers. For example, a Marina with a Kids activities nearby, or maybe an Anchorage with a Beach and and Kitesurf spot.
If you liked this article, then take a look at our other NFL How to guides for more useful tips on getting the most out of noforeignland.